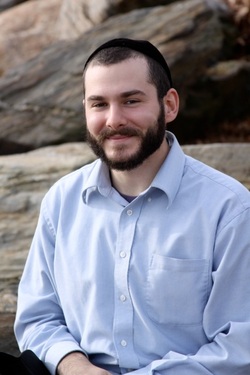 Dr. Noah Segal has one goal for his patients: to achieve health independence through effective patient education, and caring, evidence-based treatment. He gives every patient personal attention and the highest level of care. Dr. Segal shows his patients the tools they need and steps they must take to move from the current model of sick care, to true health care.
Dr. Segal specializes in chiropractic manipulative therapy, nutraceutical advice, cranial manipulation , and trigger point therapy. His proficiency with nutraceuticals and nutrition was honed through his personal research, both as a distinguished undergraduate studying the possible alkaloid content or medicinal properties of Egyptian Blue Lotus, a flowering plant from the Nile basin, and as a research assistant to acclaimed botanist and author of The Green Pharmacy, Dr. James Duke.
Dr. Segal is a member of the Association of New Jersey Chiroprators (ANJC) and the Nutrition Education Council (NEC). He has been a guest lecturer for the West Milford Health Department in partnership with Chilton Memorial Hospital.
Dr. Segal received his doctorate of chiropractic from the University of Bridgeport College of Chiropractic, graduating cum laude in 2012. He received his bachelors degree in the biological and chemical sciences, graduating with honors and program distinction, from the Richard Stockton College of New Jersey in 2007.
Dr. Segal is now practicing chiropractic in South Florida and has joined the team at Boca Health Care Center.
Dr. Segal holds the following certifications:
NCBE Board Certification Parts I-IV, Physiotherapy
Sole Supports Orthotics
Graston Instrument Assisted Soft Tissue Manipulation Module I.
Dr. Segal's specialties include:
Chiropractic Manipulative Therapy
Flexion/Distraction
Neuro-Musculoskeletal Re-education
Rehab Exercise
Proprioceptive Training
Instrument Assisted Soft Tissue Mobilization
Lifestyle Modification
Sole Supports Orthotics
Bilateral Nasal Specific
Dr Noah Segal's personal philosophy:
"In addition to regular chiropractic care, and eating a balanced diet that includes drinking blue green algae, I practice conscious gratefulness. Mountain biking, hiking, playing or listening to music, and spending as much time as possible with my wife and family, fill my time when I'm not working."
Dr. Segal offers free consultations.